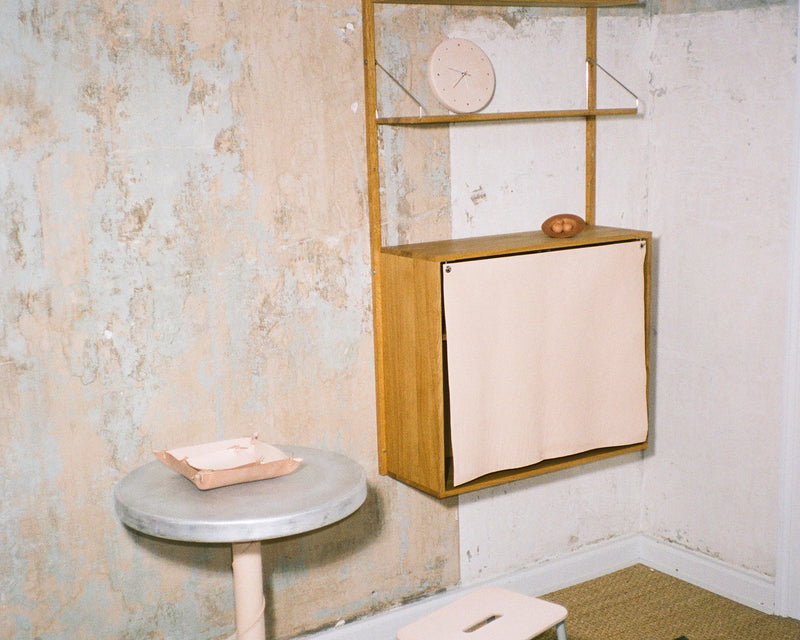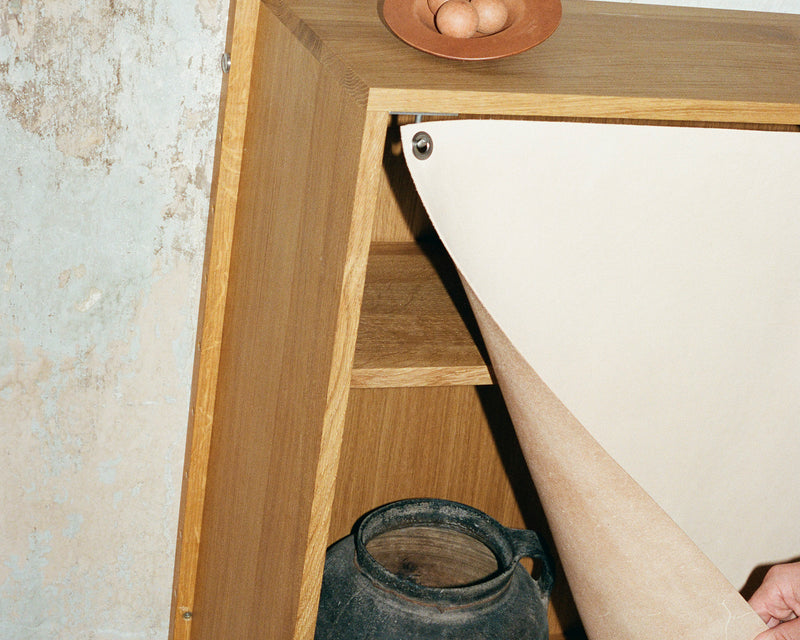 A natural extension of FRAMA's versatile Shelf Library universe, the Hender Scheme x FRAMA Shelf Library Cabinet is designed to integrate into the Shelf Library system seamlessly. The cabinet can be easily styled in various ways thanks to its modular configuration using solid steel screws on oak rails. A thin draped leather curtain gives a natural touch to this geometric piece. The cabinet's approach to storage highlights a balance of intimacy and display in your home.
Features
Materials / Dimensions
Care and Maintenance
Design
Shipping
Comes ready to mount. Mounting screws and brackets are included
Flexible: each shelf and cabinet can be moved around and reconfigured Note: cabinets are not free-standing and must be mounted to rails
Size: The whole size of Shelf Library Cabinet : H 185 / W 85 / D 30 cm
Stainless steel brackets and screws
Daily cleaning is done with a soft cloth wrung out in clean water
Avoid using cleaners containing any type of chemicals on the furniture
After cleaning, the wood should be dried with a soft cloth to prevent streaks and scratches
For routine cleaning the steel, ph-neutral soap and water is sufficient when applied with a sponge or cloth
Design by ,
Made in Lithuania
Free holiday shipping on all orders until Dec 20th. FRAMA reserves the right to fully refund and cancel free shipping orders in the case of costs incurred outside average shipping value.

Most US orders ship from our warehouse in New Jersey. If we are unable to fulfill a US order from our US warehouse, we will fulfill it from Denmark and cover any duties.

In-stock items usually arrive 5-8 business days after warehouse handling. If an item is not in stock, you will see the lead time displayed on the product.
A thin leather curtain gives a natural touch to this otherwise geometric storage solution.
The leather curtain will develop a natural patina as it ages.