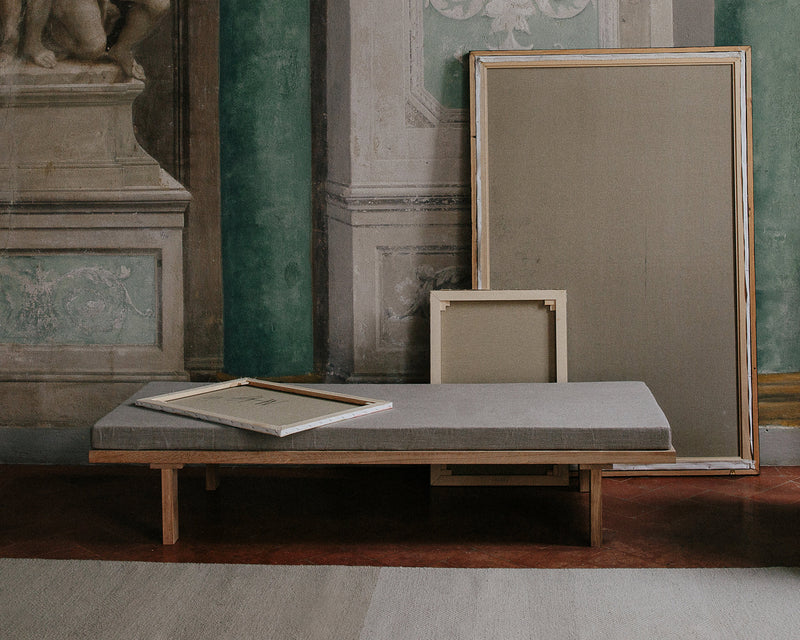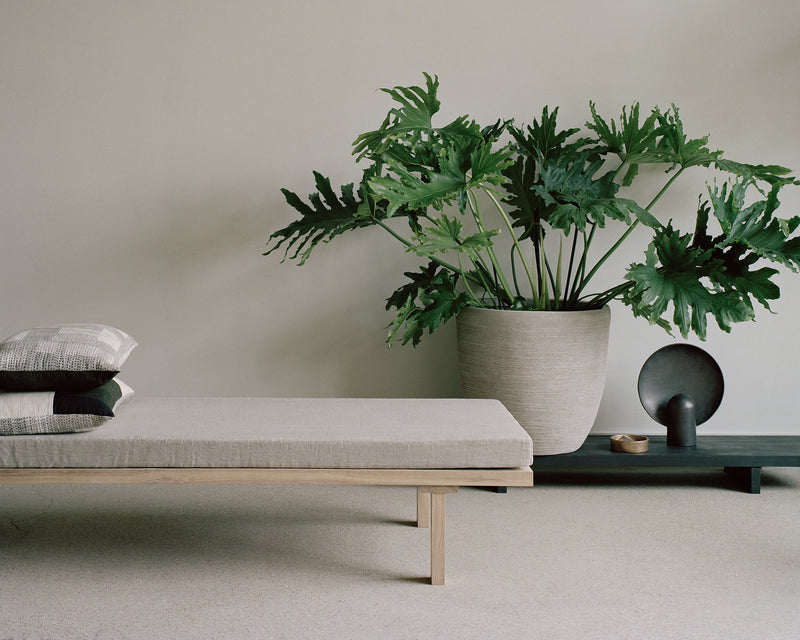 KR-180 Daybed is a piece of furniture designed by Kim Richardt featuring an oiled oak frame and a soft linen canvas fitting a dense foam mattress for extra comfort. The easy-to-assemble, light wood daybed is perfect for a living room or as a functional guest bed.
Expected delivery time: 10-12 weeks
Features
Materials / Dimensions
Care and Maintenance
Design
Shipping
Flat packed
Easy to assemble without additional tools
Mattress is made of three layered foam for extra comfort
Perfect for a living room, or as a functional guest bed
Daily cleaning of the wood is done with a soft cloth wrung out in clean water
Avoid using cleaners containing any type of chemicals on the furniture
After cleaning, the wood should be dried with a soft cloth to prevent streaks and scratches
Spot clean linen with a damp cloth and gently pat dry after
Design by Kim Richardt, 2016
Made in Lithuania
Free worldwide shipping on all storage until October 1st. Use code: STORAGE23

Most US orders ship from our warehouse in New Jersey. If we are unable to fulfill a US order from our US warehouse, we will fulfill it from Denmark and cover any duties.

Receive free shipping on most small goods. For larger items/orders, shipping costs will be calculated at checkout, depending on the size and weight of the items in your order. Upon entering your shipping address, you will be prompted to move to the shipping window where your checkout total will update with the appropriate shipping rate.

In-stock items usually arrive 5-8 business days after warehouse handling. If an item is not in stock, you will see the lead time displayed on the product.
Fits perfectly in a living room, or as a functional guest bed.