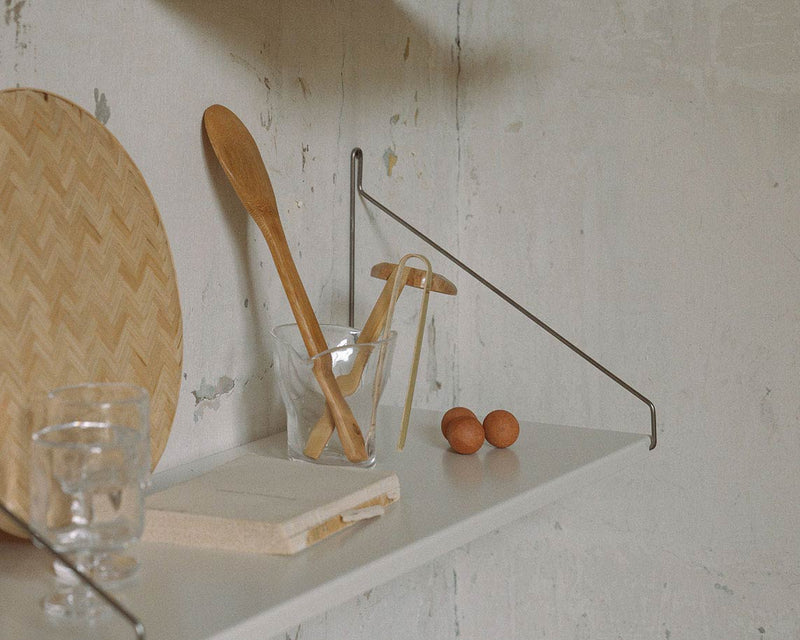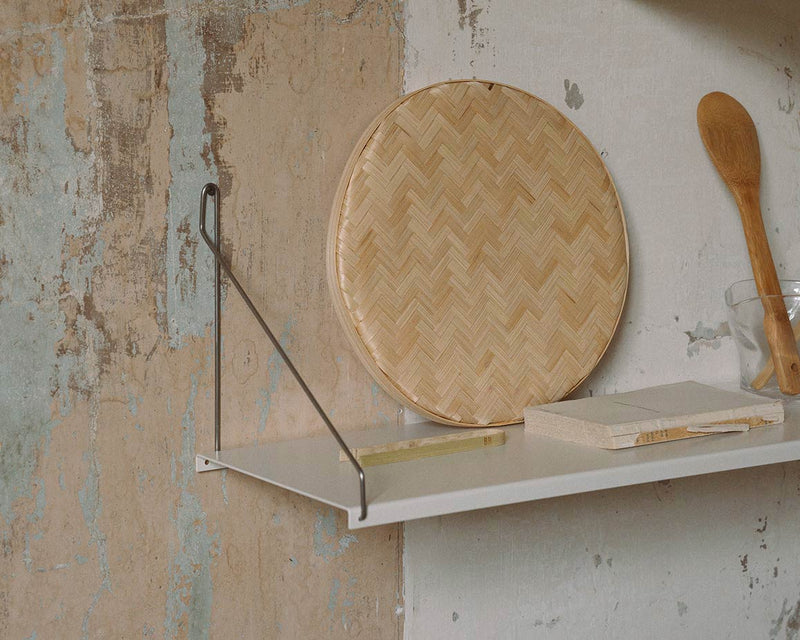 Constructed from warm white powder-coated steel and defined by a sharp silhouette, this wall-mounted single shelf can be used for bedside, kitchen, office, storage, and display. The shelf is highly durable and resistant to scratches, corrosion, and wear.
Features
Materials / Dimensions
Care and Maintenance
Design
Shipping
Weight capacity estimated to be 20 kg, depending on the wall and screws
Easy to mount
Combine shelves of varying depths and widths to create a custom configuration
H 1.6 / W 80 / D 20 cm
2x Brackets H 20 / D 21.1 cm
For routine cleaning the steel, ph-neutral soap and water is sufficient when applied with a sponge or cloth
Design by Kim Richardt, 2022
Made in Bosnia
Most US orders ship from our warehouse in New Jersey. If we are unable to fulfill a US order from our US warehouse, we will fulfill it from Denmark and cover any duties.

Receive free shipping on most small goods. For larger items/orders, shipping costs will be calculated at checkout, depending on the size and weight of the items in your order. Upon entering your shipping address, you will be prompted to move to the shipping window where your checkout total will update with the appropriate shipping rate.

In-stock items usually arrive 5-8 business days after warehouse handling. If an item is not in stock, you will see the lead time displayed on the product.
Create a dynamic backdrop for your objects by pairing shelves of varying depths and widths together.