A Summer Story
Copenhagen comes alive in the summertime—join us on a typical summer's day through Denmark's sunny capital city.
Long days and bright summer nights characterize the city of Copenhagen during summer—an evergreen outdoor adventure.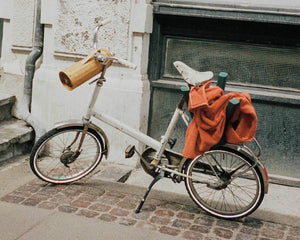 Warm days are filled with renewed energy and joyful faces. The city transforms into a vibrant place, making it a surprising destination, an eclectic contender allowing for outdoor activities and wholesome experiences. 
Winter means hibernation in Scandinavia, but the second the sun rays start shining bright, the Danish capital becomes a lively urban space. Locals get together in the many parks around the city. Residents and visitors explore the city's favorite hangouts, walk around the monument-filled streets, and shop for fresh produce and ice-cold drinks to satiate their thirst.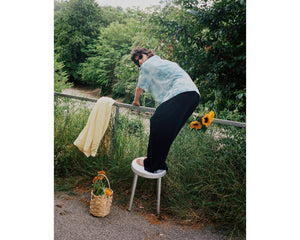 Everyone enjoys the view on the wooden decks along the harbor front. And not to forget, the scenic bike ride towards nearby beaches is ideal for a quick and refreshing dip.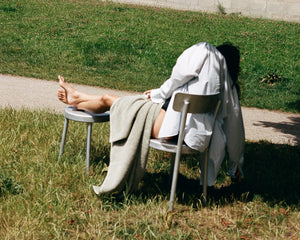 Discover FRAMA's summer collection inspired by natural materials featuring items for everyday use that will become  indispensable summer companions—new essentials inviting to recall infinite summer landscapes, sunny beaches, and golden sunsets.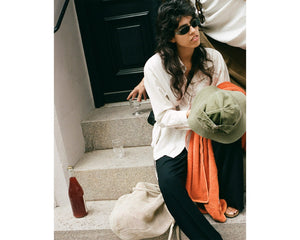 From soft and breathable textiles to moisturized, glowing skin, discover our selection of high-summer goods.