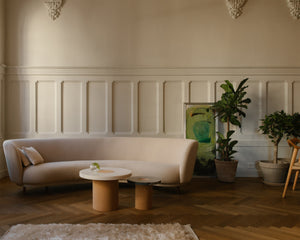 Postcard From: 1904 Hotel in Ålesund, Norway
With the Atlantic as its closest 
neighbour, Ålesund is a seaport town noted for its concentration of Art Nouveau architecture. In the city center, you`ll find Ålesund's oldest hotel, Hotel 1904—a unique atmosphere where new elements meet the old.
Built after the great fire of 1904, the hotel's historic art nouveau facade has become a prominent part of the cityscape where its grand entrance invites travelers and local guests in for an unforgettable experience.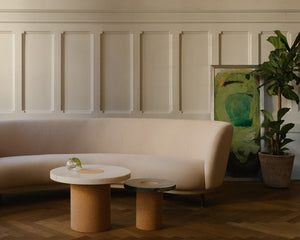 Delicately placed, FRAMA's selected pieces blend with the serene, laid-back, and historic yet modern space.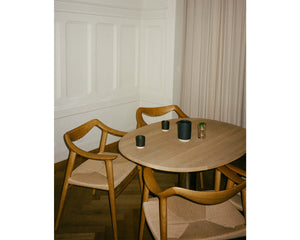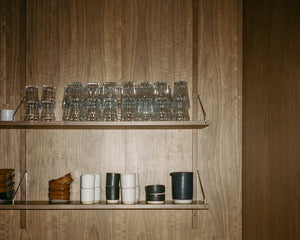 From furniture and home goods to FRAMA's St. Pauls Apothecary self-care collection placed around common areas and 74 rooms, the building resembles a vibrant space merging 1904's landmark identity with a present stylish expression.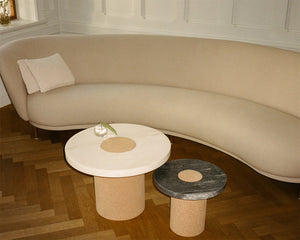 Several Sintra Tables, suitable as coffee or side tables, where the contrast between the soft, warm cork meets the cold, smooth marble, adorn spaces for gathering and relaxation.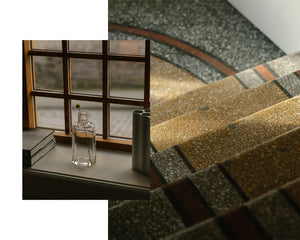 Mounted by light brackets, FRAMA's Shelf Library System becomes effortless storage for any room and any purpose.
Moreover, the boutique hotel houses a shop where locals and guests alike can shop FRAMA's curated selection of goods, such as scented candles, home fragrances, glassware, stoneware, and soft goods.