Revive: An Easy Guide to Caring for Aluminum Furniture
With simple, regular maintenance and care, aluminum furniture will provide years of enjoyment. 
Here are some simple steps to clean and maintain your aluminum pieces.
Although this type of material is designed for both indoor and outdoor use, years of exposure to natural elements and everyday use will take their toll—over time, aluminum furniture can become weathered, and the shine can fade if not taken care of.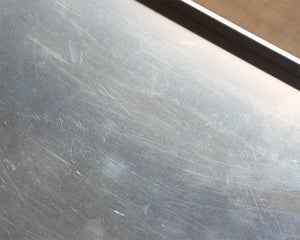 1. Clean
Clean the damaged or scratched surface with a damp microfiber cloth with mineral spirit. In case the spirit is not available, water is a good alternative.

2. Gently Sand
Gently sand the surface with steel wool. Start with steel wool grade 0, then go up to grade 000, depending on the desired matt or glossy finish. Remember to sand in one direction with consistent pressure. The finer grade and longer sanding time will give a glossier, shinier, and polished finish.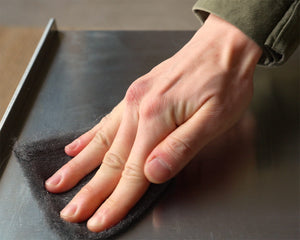 3. Apply Oil
For the final sand, apply lubricating oil on the surface and sand with fine grade steel wool.
4. Wipe Surface
Wipe the surface with a microfibre cloth to clean the excess oil and sand residue from the surface.