FRAMA x Kamisoe 2021: An Artisan Way of Working
Serving as Japan's capital for more than a millennium, Kyoto has a long history of craftsmanship inspired by a uniquely Japanese sense of beauty—a city very much alive with creative industry, where a marriage of old and new sees modern artisans preserving traditional craft techniques.
The ancient textile quarter of Nishijin is characterised by typical wooden townhouses, many of which have been converted into studios by local creatives. Among them is Kamisoe, a traditional craft paper space, studio, and shop of Karakami artisan, Ko Kado.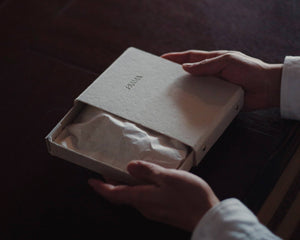 At Kamisoe, Ko Kado is one of only a handful of Karakami artisans still active in Japan reviving age-old processes, as modern living leans increasingly towards mass manufacturing and off-the-shelf interior design solutions.
The art of Karakami took root in Japan when artisanal guilds were established in the southern part of Kyoto prefecture. This kind of decorative paper was first used in Japan during the Heian period (794–1185) when aristocrats used it for brushing classical waka poetry. During this time, artisans adept in techniques such as paper-dyeing, gold and silver leaf patterning, pigment application, and woodcut printing supplied paper (ryōshi) to the imperial court during the Heian dynasty.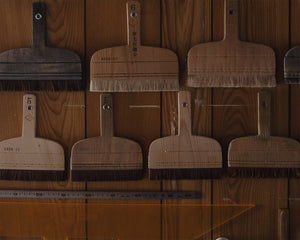 Developed during the Edo period, Karakami became one the most revered techniques in Japanese heritage craft. The traditional process, which involves applying surface decoration to handmade washi paper, evolved over centuries as an intrinsic element of Japanese interior design.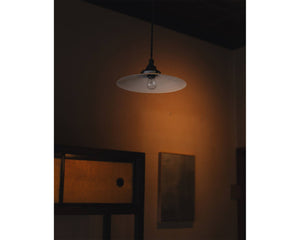 Throughout December, FRAMA will be showcasing the St. Pauls Apothecary Collection featuring products for hands, body, and hair. Inspired by St. Pauls Apotek, a historic pharmacy established in Copenhagen in 1878, and which is today home to FRAMA's headquarters and Studio Store, the collection is infused with the dreams of the past, a parallelism with the Japanese artisan way of working.
The space was open in 2021 in Kyoto, Japan