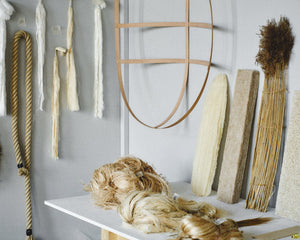 Green Conversations: Sara Martinsen
Dive into a meaningful conversation about the plant kingdom in our first instalment of Green Conversations with Copenhagen-based designer Sara Martinsen.
"Plants evolve so slowly compared to the hectic human pace, and evolution holds no ego because every development happens far beyond a generation's life span".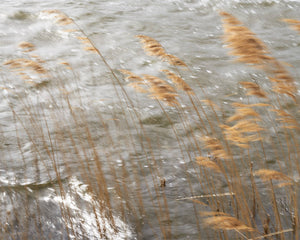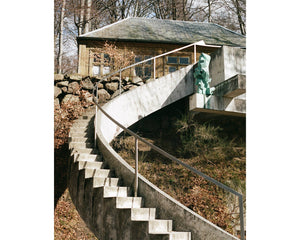 Sara Martinsen is a designer working with material-based art, mainly plant fibers, wood, and other natural materials, at her workshop located in Sophienholm Kunsthal, twenty minutes outside the Danish capital. In that tranquil and idyllic location, Sara is working on a six-month residency at the Norske Hus, a lakeside wooden cabin in the middle of the forest.
She is also the founder of www.phytophilia.dk; a digital encyclopedia of plant fibers where one can find basic knowledge about plants and their uses. Currently, Sara is currently working on a commissioned project for a Michelin restaurant in Sweden and on her second solo exhibition, "Element_Ære" (Honour of elements), which will open on June 3rd, 2022.
Could you tell us why plants and the world of Herbaria are the main focus of your work? 
Being educated as a furniture designer, I am curious and have extensive knowledge about materials, old and new techniques, and especially the origin of things. This fascination has led me toward plants. If you work with wood, you need to know about the specific qualities of the different wood types; the cell structure, the density of the wood, and how fast the tree grows. All these pieces of information are essential when working with a natural material like wood.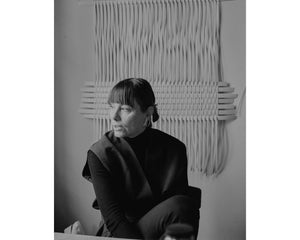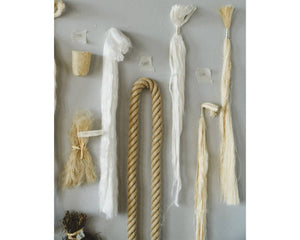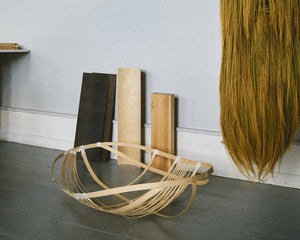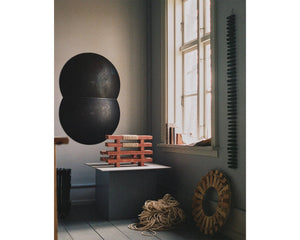 Where did your journey with plants begin? Was it always a passion of yours, a hobby?
My fascination for materials and their origin was the primary reason for becoming a designer. Both my grandfathers were gardeners, but that did not play a significant role while growing up. As an adult, I realized how comfortable it makes me feel to be around plants. The smell of warm, moist soil in a greenhouse brings back good memories.
Describe some of the characteristics of your favorite plant.
Fern is an incredible plant. It is ancient, and we know it is more than 300 million years old because of fossil findings. That in itself is fascinating. Fern folds out during spring, looking like a snail opening up—a strong and elegant plant.
Plants evolve so slowly compared to the hectic human pace, and evolution holds no ego because every development happens far beyond a generation's life span.
Reed is another favorite. It grows very tall and thin everywhere where the soil is wet. You will find it in wetlands close to lakes and streams, and it won't break with the wind. Its structure is hollow because the plant is transporting oxygen towards the roots, preventing them from rotting in the mud. Reed is a clever plant, like all plants.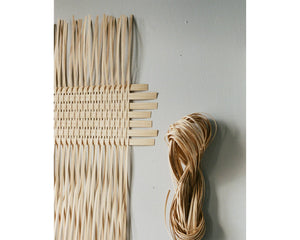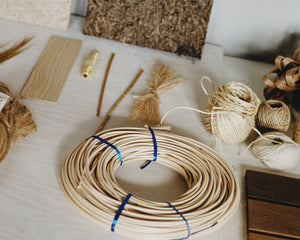 Do plants have something to say if we could speak to them?
Taking care of nature is thinking further than your life span, so please relax. We got this.
What has been your most rewarding project? What made it special for you?
Making my first solo exhibition called Phytophilia was very rewarding because it was more about the process and investigation of plants than the actual outcome. Setting time aside for research and experiments made me reflect on what is meaningful to me when I work. Very banal but it's not easy to take time out when the calendar is full, and you are educated to strive for a final tangible product. 
Describe some of the fieldwork you've done. What was your most challenging experience? 

The biggest challenge was making both the physical Phytophilia exhibition and the digital material collection. I insisted on holding the materials in my hands before including them. I wanted to understand and experience the raw plant fibers up close. But getting unprocessed materials in a super industrialized world was a more significant challenge than I anticipated. The world is not designed for this kind of curiosity. The unprocessed materials are many layers away from us consumers, so if you want raw plant fibers, you need to be buying massive quantities; we are talking containers here. It was that or jumping on an airplane and going to every field and factory yourself. It took me more than a year to collect the 25 exhibited plant fibers in various unprocessed and processed stages.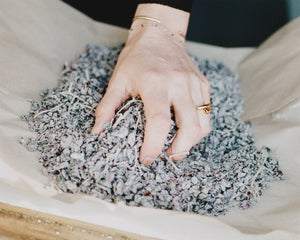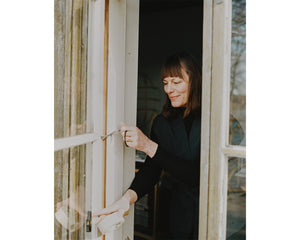 Do you think it is vital to preserve and study flora? Why?
Absolutely. It puts us in a position where we, as humans, for once, are not trying to control or tame nature. We sit back and observe. We harvest only a few plants we need to preserve to share knowledge. To study flora is also very much about an interest in the past. Being human, we look ahead, plan, streamline strategies, and our minds are always in the future. Sometimes if we make an effort, we can stay in the present. We very rarely think about the past. If you collect and preserve plants, you believe there is something relevant to learn from the past and that the large and small intelligent systems in nature are more extensive than you and I.

How do you see the relevance of Herbarium today?
It is very relevant to remind ourselves that nature is not an inexhaustible source of materials. We watch and learn.
What will Herbarium become in 100 years? 
I have absolutely no idea. If we do not maintain the material knowledge and the different techniques for working with plants worldwide, Hebarium will just be a digital book that will leave more questions than answers for many people.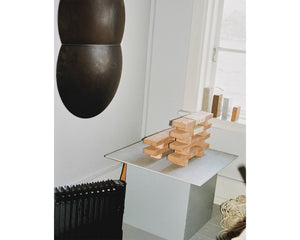 How do you see the world of Herbarium intertwining with our daily lives? Are there even direct links we do not see? 
We constantly seek to use our senses. Therefore, we still include nature in our lives, homes, the surfaces we touch, and the vacations we plan. So on some level, the plant world is still there. It is in a controlled and subtle matter, but it is there. In Copenhagen, the number of balconies has exploded over the last 15 years, and people are growing both edible and decorative plants, looking to include nature in urban life. I also see the art world reflecting on the origin of things and investigating the plant world more than ten years ago.