Postcard From: Villa Cardo, Puglia
Villa Cardo is a thoughtfully designed holiday home nestled in Puglia's Adriatic coast, where dunes and soothing landscapes play in perfect unison.
Designed by 
Studio Andrew Trotter
, Villa Cardo is a guest house located among olive trees that effortlessly combines old and new with minimalist volumes and clean lines. Inspired by the local architecture and featuring cubic blocks built with traditional Lamie techniques and Tufo sandstone, the building's bright white finish enhances its Pugliese vernacular architecture.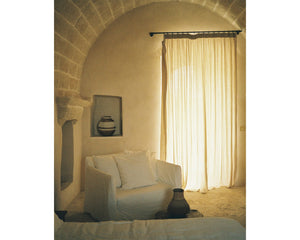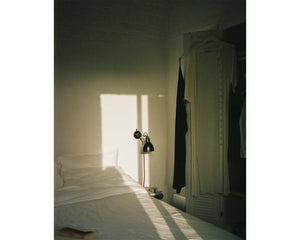 The villa appears graceful and airy, comprising large rooms and plentiful living spaces.
Delicately placed, FRAMA's selected pieces blend with the serene, laid-back, and full of character of the home. Objects such as FRAMA's timeless wooden shelves bring warmth and elegance to the space.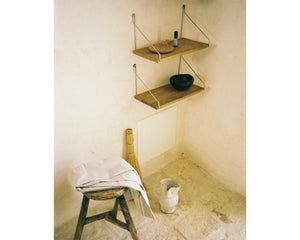 Mounted by light brackets, the shelves' sturdy yet straightforward design becomes effortless storage for any room and any purpose.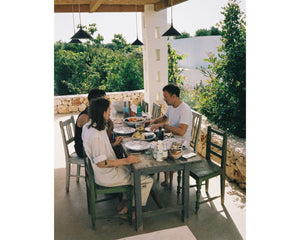 Photography by Johanne Aure